Meet our Board Chair, Jennifer Parker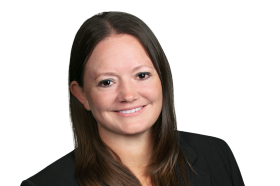 How did you first become affiliated with CSCNT?
I first became affiliated with CSCNT by attending Rock the Red Door.  After that I became a member of the finance committee and moved to the Board in 2022.
Do you have a personal testimonial as to how CSCNT has improved the cancer experience for yourself, or a loved one? If not, what about that of a member you are aware of?
I am not aware of any directly but have heard how wonderful it is through our meetings and testimonials of other members.
In what ways is your skill set and experience used on the BOD at CSCNT?
I am a CPA and work on the finance committee.
What are you most EXCITED about regarding the plans for CSCNT over this next year?
What excited about continuing to build on the momentum from 2022 and seeing new members coming into the clubhouses again.   I am also excited to see us expanding partnerships with new organizations.
What positive changes would you like to see take place at the organization?
I would love to see us continue to expand our network and continue the programs we've seen that our members love to participate in!